* * * * * *
We Carry These Name Brands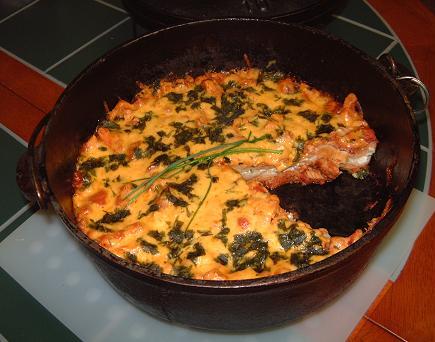 Need a great book on Dutch Oven cooking?
Visit our bookstore!

* * * * * *
Call us at:
1 (801) 920-9004
On this Page:

We Accept These Credit Cards

Current Time is:
Today's Date is:

We recommend:
---

Now you can use the grill for part of the meal and Dutch ovens for other parts of the meal all on the same table. This is an adjustable BBQ grill that mounts on the side of the cooking table. You don't have to sacrafice the racks to use this grill either. First you remove one of the side racks. Mount the post part of the grill then replace the side rack. This allows you to maintain full use of the side racks. Then you place the grill on the post. The grill can raise and lower to cook as desired. Included with the grill is a drip pan that catches grease and ash to keep your cooking table clean. The size of the grill is 16" x 18" The cost is $89.95 Check out our new grill!

---

| | |
| --- | --- |
| Buy the whole table package and save! Table package includes: any of the three sizes of tables with side wings for the 36" and 48"only, Wind screen, and carrying bag. Click here to see the details of the new and improved 48" table. | |

---

---

---

We sell cast iron and aluminum Dutch ovens, lid hooks, Dutch oven racks, Dutch oven stands, bags, cookbooks (with great tasting recipes), tripods, accessories, tables, griddles, windscreens, gas stoves. We do modifications and custom work. We are also, available for demonstrations, classes, trade shows, fairs, television and radio appearances and interviews, mountain man rendezvous, and craft shows.

Chuckwagon Supply
Clifton, ID
(801) 920-9004 chuckwagonsupply(at)gmail.com

Copyright 2002-2012 Chuckwagon Supply All rights reserved for this page and all pages on this domain name.