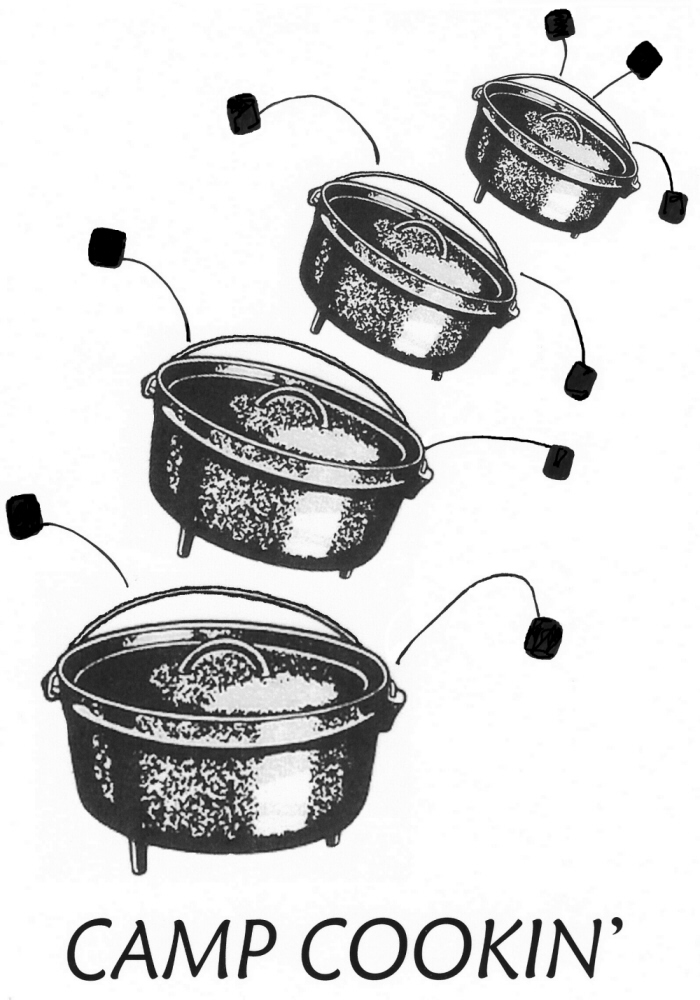 Chuckwagon Supply

Policy Statements

| Privacy | Shipping Charges | Returns | Prices | Guarantee | Customer Service | Contacts | Home Page |

General

We appreciate your business and want you to feel confident and secure in doing business with us on or off the Internet. We offer these policy statements as our commitment to you to safeguard and keep confidential any information you provide to us. In addition, we understand the nature of making purchases over the Internet or by telephone, where often the products cannot be handled or seen prior to purchasing. We offer quality products and trust that you will be satisfied with your purchase. However, in the event that you need to return an item we have made provisions for "hassle free" returns.

Privacy

W

e will keep your credit card number and other personal information as secure as current technological practices permit. We use a "secure" server to gather and store your credit card and other personal information. We do not transmit your intact and complete credit card number via any unsecured means, including email or otherwise.

We will not sell, trade or give away any of your personal identifying information without your specific authorization.

O

ur shopping cart program will calculate "estimated" shipping and handling charges for your order. You must select one of the shipping methods provided in order for the full "estimated" shipping and handling charges to be calculated. You may try out different shipping methods to get an idea what it would cost for each level of shipping service.

For orders with weights totaling less than 4 or 5 lbs., such as cookbooks, try selecting "USPS Priority Mail (for order below 5 lbs)" as your shipping method for better rates.

The shipping and handling charges shown are estimates only. Your actual charges may vary depending on how many boxes are required for your order and how we are able to distribute items between boxes to achieve the most secure packaging.

If the actual shipping and handling charges are significantly different from those calculated by the shopping cart program, we would notify you before completing the order.

Please call 1 (801) 920-9004 or send an e-mail before returning items for instructions.

M

ail authorized returns to:
Chuckwagon Supply
3775 W 4000 S
West Haven, UT 84401
We make every reasonable effort to maintain consistent, accurate and competitive prices. However, circumstances may occur that require an adjustment to the price shown in the catalog or the shopping cart. An example of this might be a last minute price change from our suppliers.

I

n addition, it may be necessary to make a technical correction to an erroneous price or calculation. We reserve the option to make such changes. If this occurs however, we will notify you by telephone or by E-mail and secure your approval to purchase at the adjusted price prior to completing and shipping the order.

All products manufactured by Chuckwagon Inc., our major supplier, are guaranteed against defects in materials and workmanship as long as you own the product. Abuse, misuse, or normal wear of the product is not covered under the guarantee.

W

e also honor manufacturer's warranties, on all other items we sell.

W

e offer a 30-day unconditional satisfaction guarantee. If for any reason you are not satisfied with your purchase you may return it within 30 days for an exchange or a refund (less shipping charges).

For most customers browsing our online catalog and taking advantage of the online shopping cart and secure order form will be the preferred method of shopping. However, we understand that some would rather place their order and exchange credit card information over the telephone. In addition, questions may arise requiring a personal contact. Our telephone number and hours of operation are posted below.
Customer Service Number: 1 (801) 920-9004

Local Business Number: 1 (801) 920-9004

Operating Hours: 2:30 PM to 10:00 PM , Monday through Friday

You may call anytime (24/7) and leave a message.
Of course, customer service is also available via E-mail at the following address:
E-mail address:
service@chuckwagonsupply.com
Physical and Mailing Address:
Chuckwagon Supply
3775 W 4000 S
West Haven, UT 84401
Proprietor (Owner):
Debra Miles
Telephone Numbers:
Local: 1 (801) 920-9004

Fax: 1-208-233-5533
Internet Web Site Address:
E-mail Addresses:
Customer Service: service@chuckwagonsupply.com
Sales Orders:
orders@chuckwagonsupply.com
Newsletter:
news@chuckwagonsupply.com
---